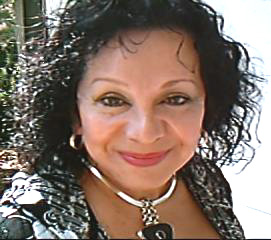 Bio: Maya Dolena
I received multi-million dollar education and experience while working in a Fortune 20 company. I am now sharing it with you.



WinningEdgeUniv.COM is dedicated to bringing education, experiences and tools
to give YOU the Winning Edge.
Winning Edge University
Learning Labs

We bring highly experienced business consultants and leaders to share their knowledge with you. Now, you can have access to the same education available only to business executives in well-known corporations.
Why don't most workshops have lasting results? How is this different?
Most workshops are designed to "teach" principles and methods with exercises based upon those principles. That's good and what is better? We have modeled our Learning Labs similar to those conducted in major corporations for executives who have limited time and must learn and immediately apply new ways of leading their businesses to stay competitive. By bringing your business specific issue or situation with which to work in the lab, you can immediately apply principles and see progess on what is most important to you.
Isn't it risky to try new ideas on a live business?
You will be exposed to principles, methods and models already proven in business. Because our labs are highly experiential, you can experiement with information, ideas, models, methods, processes, tools and ways to apply them to your real situation before putting them into practice.
Many of our labs will take you out of the classroom into the streets of business for real application. Our labs are sized to introduce a variety of dynamics, yet allow for individual attention. With individual, small group and entire group exercises, you will have the opportunity to interact with many co-labers and experience group dynamics. You will receive real time feedback from your co-labers and our coaches.

Be the best in your game.
If you are committed to be the best in your game, we will help you get there. Join us for a "reality" learning experience you will begin applying in the workshop. Register today with our risk-free pledge below.